Belong Smart Dating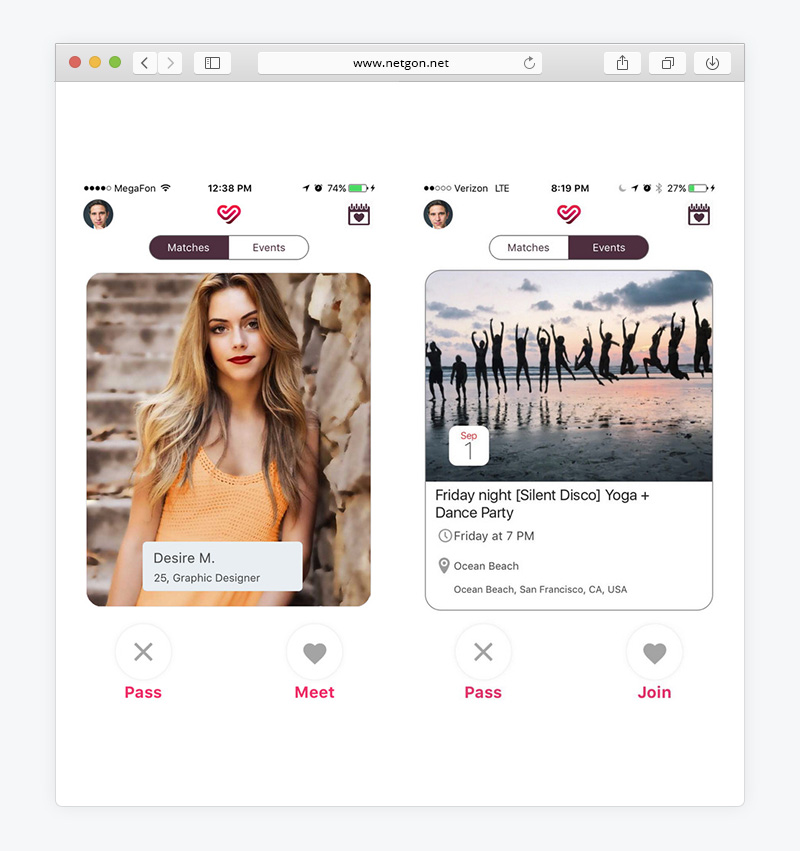 Описание проекта:
Welcome to the next generation of dating. BELONG is reinventing the way people match and meet in real life, fast. Using state-of-the-art technologies not found in other dating apps, BELONG takes the guess work out of online dating. BELONG uses artificial intelligence to curate personalized matches and social experiences based on user's shared interests and lifestyles. Exclusively designed for accomplished and sophisticated singles, BELONG allows users to quickly arrange dates with limited online communication.
BELONG also organizes a large variety of unique and curated social events for singles to connect around real-life activities, and leverages machine learning to tailor event recommendations based user's preferences.
BELONG is an exclusive and trusted community of accomplished singles, and requires both LinkedIn and Facebook authentication to ensure users are professionals who are serious about building relationships– no more endless swiping, texting and ghosting.
Работа была выполнена нашим сотоварищами: Алексей Заец и Tiger.
---